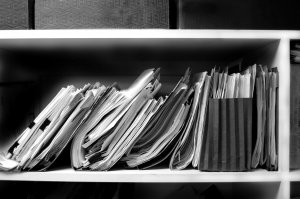 An additional $13M in revenue added to the case mix index is an example of what one organization realized due to improved clinical documentation.  Black Book Market Research indicates that 90% of hospitals with 150 beds that outsourced clinical documentation saw a $1.5M increase in claims reimbursement, and ultimately their revenue cycle.  Four problems have been identified affecting clinical documentation improvement:
The first is consistently identified as incomplete or inaccurate documentation.  As we well know, improper code assignment has a huge effect on claims processing so it is imperative that clinicians' documentation is as accurate and thorough as possible.  The latest electronic health software scrubs information and provides indicators regarding deficiencies, and if detected early enough, leads to better care, coding and appropriate reimbursement.
Always pulled in different directions and spread thin, physician query fatigue has also be identified as having a negative effect on CDI.  Improved EMR workflow can help physicians answer inquiries in a single platform making more efficient use of their time.
Closing communication gaps between CDI Specialists, auditors and coders help to resolve issues quickly, avoid discrepancies, denied claims and re-billing.  Productivity can be improved by implementing a workflow that prioritizes the most valuable cases first with the easiest last.
Choosing and using the right CDI Specialist or technology reduces problems with coding, billing, and reimbursement while improving continuity of care and patient outcomes.
RiskShield Tools™ offers on-site CDI workshops as a service to our clients for compliant, improved patient care and revenue cycle.