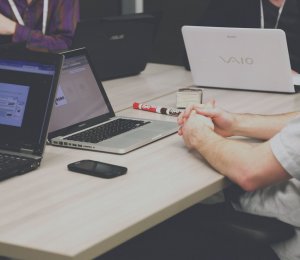 Due diligence for a healthcare business buyer is particularly treacherous.  What if a healthcare business purchaser assumes a business model that exists under a regulatory provision applicable only to physician owners?  What if the purchaser buys a healthcare business in a collapsing healthcare sector that is under attack either by managed care payers or state or federal regulators?  Bad and expensive things happen!
There is no such thing as a riskless healthcare business purchase, but it's appalling that the due diligence standard for healthcare business purchasers is often limited to an intensive of company financials.  Such a limited focus will miss critical issues like—
Structuring a transaction to ensure cash flow;
Clearing unique state-based licensure hurdles that must be cleared before closing the transaction;
A detailed view of the regulatory viability of current receivables;
Healthcare regulatory risks associated with the business model to be purchased; and
The long term viability and regulatory horizon of the type of business being purchased
The biggest problem healthcare business buyers have is a lack of certainty.  Unless the buyer has been intimately involved in healthcare operations and in regular contact with healthcare legal counsel, they are not likely to be fully aware of the business and regulatory risks.  Even more, healthcare is a very local phenomenon.  What's happening with surgery centers, addiction treatment or medical practices in South Florida is very different than what's happening with them in North Florida.
As such, any meaningful due diligence of a business in the healthcare sector should include—
Vetting the transaction structure with healthcare legal counsel;
Knowing all the state and federal laws that affect the structure and timing of the transaction;
A deep view of whether receivables are collectible or are vulnerable to denial and clawback;
The long range view of the industry (and geography) in which the business arises.