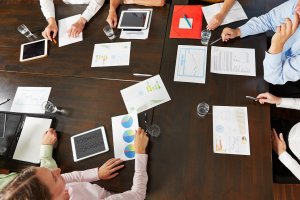 For many years, due diligence has meant one thing primarily, verifying the accuracy of financial reports.  The problem with that in the healthcare business sector is that traditional due diligence simply doesn't go far enough.  And the net effect is expensive surprises!  Here are some real world examples:
A purchaser bought a healthcare company, was ready to launch operations right after closing the $5M transaction.  The problem was that the buyer needed a certain state license specific to Florida that wasn't apparent to their corporate lawyers.  This caused the buyer to have to wait for nearly 90 days to operate the business, while still paying all operating expenses!
A client in the midst of an acquisition retained us after obtaining fully signed purchase agreements, only to find the transaction close date was required under Florida law to be pushed back.  The net effect was that the delay became a negotiation point costing the seller hundreds of thousands of dollars.
Corporate purchaser of a medical practice completed their asset purchase with the expectation that the bulk of the income stream be preserved by the assignment of certain contracts.  After the transaction closed, they learned the agreements could not be assigned, even though the contracts stated they were assignable upon agreement of the parties.  It took the buyer roughly six months to restore the contracts and impaired the income stream by about 50% for twelve months.  It took the buyer 12 months post transaction to restore the income stream they expected and needed 12 months earlier.
Purchaser of an healthcare facility based the purchase on the prior 24 month financials, but failed to ascertain (1) most of the accounts receivable were older than the underlying contracts allowed, and (2) the claims in progress did not adequately document medical necessity, resulting in a huge payer clawback.
A corporate healthcare business buyer was not aware of its liability to governmental programs in a stock purchase transaction.  When a large Medicare claim was made and the new owner pointed the finger at the prior owner, they were unable to avoid repaying Medicare, and the signed transaction documents failed to (a) specifically address responsibility for this common healthcare transactional risk, or (b) reserve a sufficient amount of the purchase price to prefund such risks.
Knowing the numbers is one thing.  Knowing the regulatory risks is something very different!