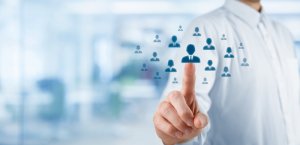 By: Autumn Piccolo
Healthcare has become one of the most highly regulated industries in the county and maintaining regulatory compliance has a permanent spot on top of the to-do list. The role of HR staff is unique in that it is not only a large source of risk, but the HR personnel can also play an integral part in the risk management of a business if properly supported. Achieving and maintaining HR compliance can be elusive goals for an organization that does not recognize the critical HR-specific risk exposure areas that exist and develop a strategy to minimize them.
Background Checks. Hospitals, medical practices and other healthcare providers must perform thorough background checks on prospective employees. Since healthcare employees are entrusted with the care of patients and with sensitive information, hiring organizations are most concerned about those who misrepresent themselves or use drugs.
Certifications. Healthcare organizations should have the proper tools to track certifications, as medical professionals have continuing education credits they must renew every year. To reduce risk and liability, it's crucial to have a reliable and consistent system to track and report on each employee's certifications and license expiration dates.
Education and Training. Workplace education and training is important in all organizations, but arguably the most important in the healthcare industry. The HIPAA law to protect patient health information is one of the most well-known, for instance. There remains, however, confusion regarding HIPAA's rules and regulations. Employees disclosing PHI, medical records mishandling, social media, and lost or stolen devices are just a few of the most lucrative violations for Health and Human Services (HHS) Office for Civil Rights (OCR) to collect on. In fact, in 2017 alone, OCR imposed $19,393,000 in fines from covered entities and business associates to resolve HIPAA violations.
High Turnover Rates. High turnover stems from several causes: According to healthcare management firm Leaders for Today, 58% of respondents left their current position for reasons including long work hours, frustration, burnout and a lack of training and development. Regardless of the cause, even a 30-day gap in the wake of a departing HR employee leaves a business open to an enormous amount of exposure.
Regulatory Compliance Nuances. While HIPAA will always be a hot button issue, the HR function is a key player within an organization's compliance structure and also manages various other heavily regulated initiatives. Staff lack a resource for staying informed risk potential violations that could not only damage a practice's reputation but cause criminal and civil fines.